Hello and welcome back to the Gentleman's Blog! I'm Tony, the Owner/Creator of CompassLongview and it is my pleasure to share with you topics that embody the interests of the modern gentleman.
Today I am going to share with you 3 Citizen watches that will serve you with class in any situation that may arise within a 365-day calendar. If your watch collection is looking scarce, this article will serve as a great start for you. 
The first real watch that I ever owned was from Citizen. I still remember obtaining my first part-time job at 16 years old working at Sportchek. My father realized that I hadn't owned a watch to wear on my first shift. So after my new employee training was completed, Dad presented me a Citizen Eco-Drive Titanium W.R. 100!!
I still remember beaming with pride wearing that watch. I always felt a couple inches taller whenever sporting it! Over the following years I slowly grew my watch collection, strategically choosing the perfect timepiece to wear in each and every possible situation.
Weddings, work, bars, birthdays, executive lunches, business meetings, Sunday casual, etc…
The possibilities grow endless!
The problem is that not everyone has thousands of dollars to invest in a watch collection. After all, watches are not cheap, for good reason.
You may not have 15K to drop on a Cartier Tank or 30K for a Rolex Daytona. But don't worry because I have created a list of the 3 perfect watches from an extremely credible timepiece-maker that is a great starting-point for a modern gentleman's watch collection!!
Here are 3 Citizen watches I personally own and will never let you down!
Activity Watch
CITIZEN ECO-DRIVE TITANIUM W.R.100 $110 US
Polyurethane Band
Japanese quartz movement
100 m water resistant
Single face with Date
Eco-Drive Technology
This is an amazing utility watch that does not quit! I personally wore this every day for a month while in Bali, Indonesia. I did everything from hiking a mountain to snorkeling in the ocean and everything in between. This watch never missed a beat! And of course, the Eco-Drive self-powered solar panel charging feature meant the battery never died!
Casual-Semi Formal Watch
CITIZEN CORSO CA7003-06E $280 US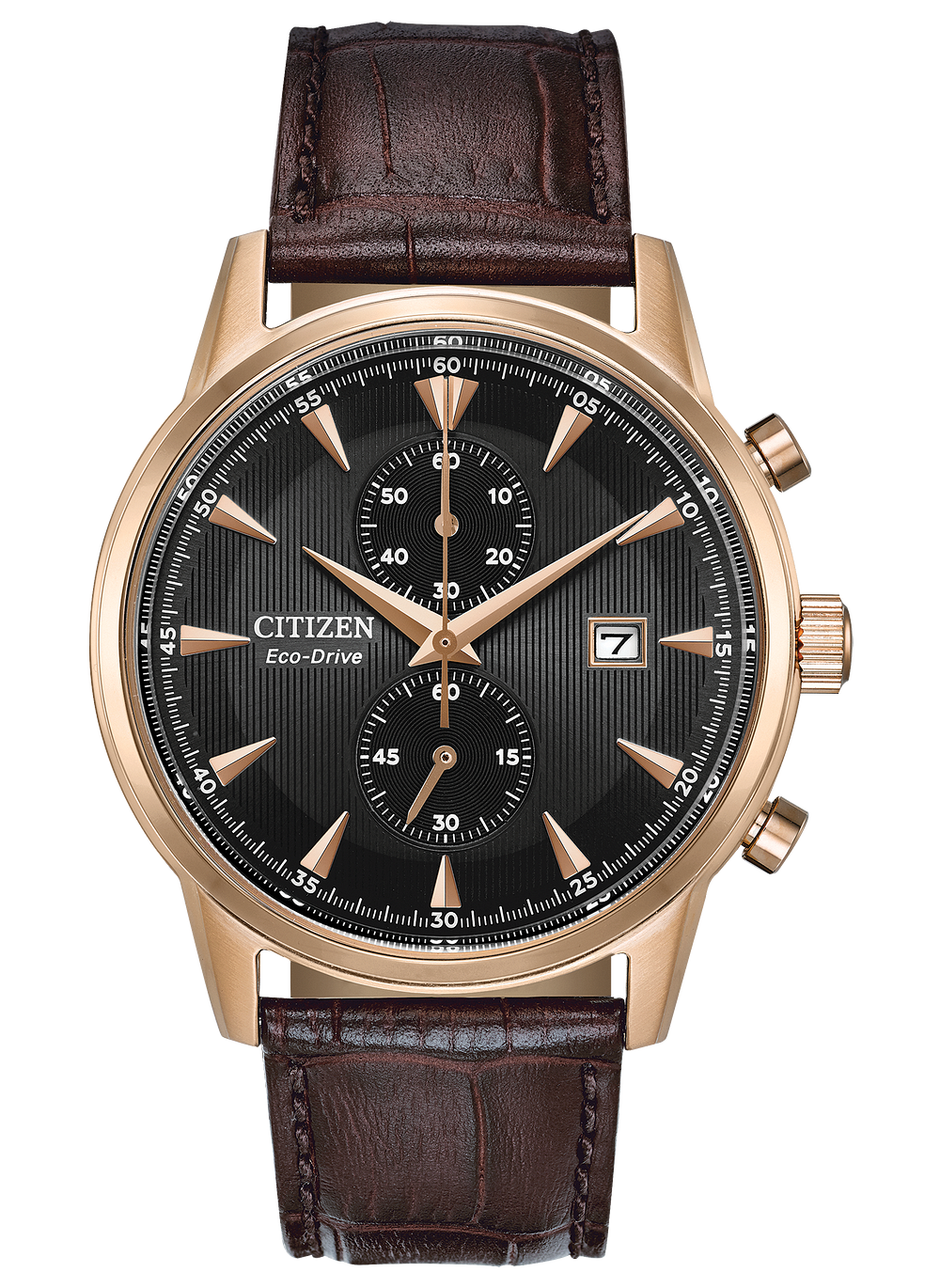 Genuine leather band
Japanese quartz movement
Timer function up to 1 hr
3-face Chronograph with Date
Rose Gold stainless-steel case
Eco-Drive Technology
This timepiece is very versatile! It is perfect for a Sunday brunch and will pair perfectly with a great chino suit. Today I used the timer function for my Ab circuit at the gym. Even after 2 years of regular use the leather band still holds strong with minimal wear!
Formal Watch
CITIZEN CORSO AT2146-59E $340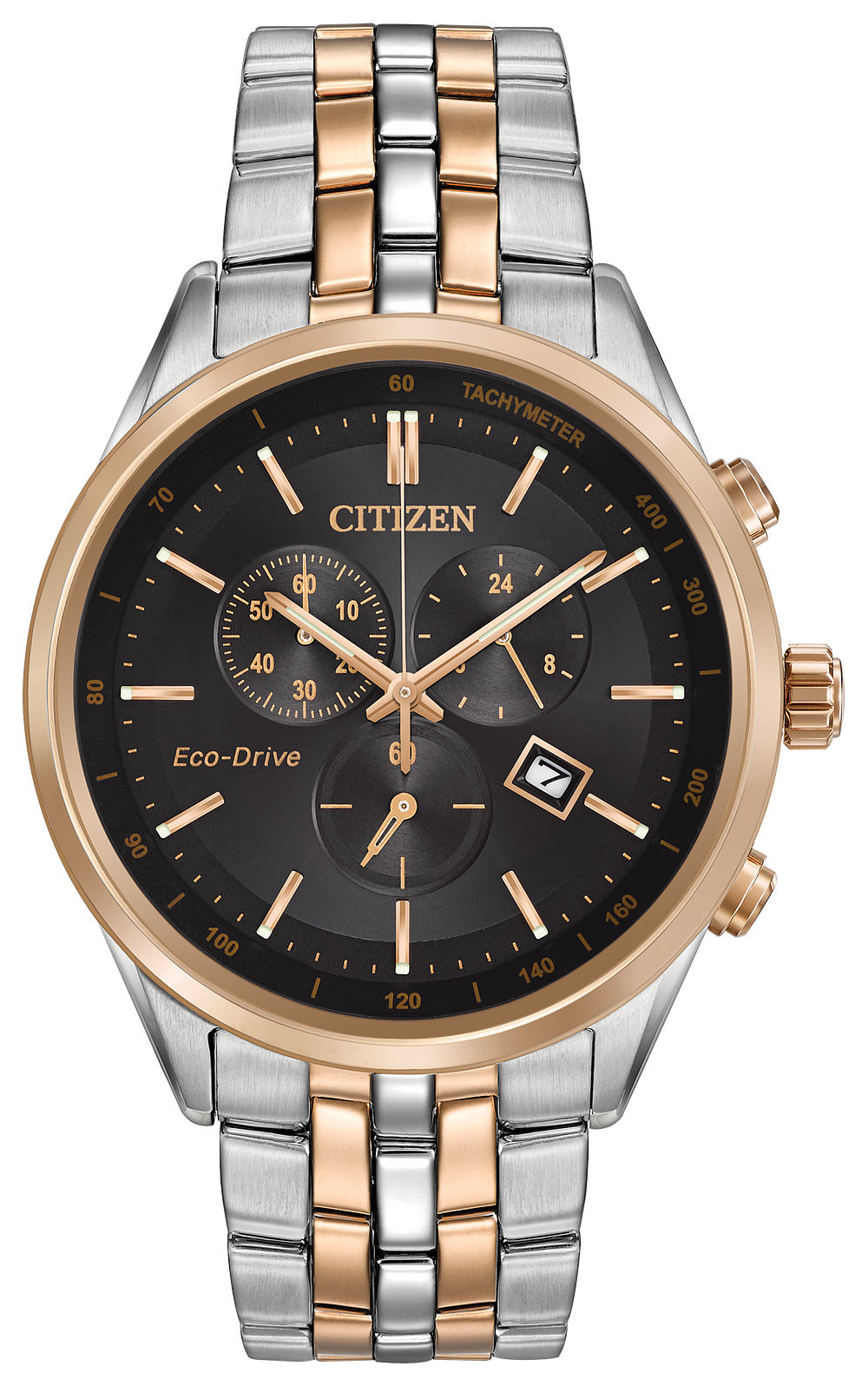 Rose Gold two-tones stainless-steel
Japanese Quartz movement with Sapphire Crystal
Inside Bezel Tachymeter
4-Face Chronograph with Date
1 sec, 1 sec up-to-1-hour, 24 hour time
Eco-Drive Technology
My favorite of the 3 watches, the Corso Two-Tone is my trusty side kick. Whenever I wear it I am ready to perform my best. This is a handsome watch that will bring instant sophistication to your watch collection. It will shine proudly on your wrist while presenting your project to your CEO, and will demand attention in the depths of the cigar lounge.
The band is what really excites me! It reminds me of the Rolex Jubilee style. This is the style of band that has many small links that offer a much more comfortable wear.
A proper watch in the correct setting is an accessory EVERY gentleman needs. If you need somewhere to start in building a collection of your own, these 3 timepieces will serve you well. 
Thanks for reading friends.
Ciao for now